ORDER NOW

ALMOST FINAL CURTAIN

The Second in the Vampire Princess of St. Paul series
READ AN EXCERPT
Ever since high school student Anastasija Parker discovered she was vampire royalty, her life has been sort of crazy. The half-vampire- half-witch just wants some normalcy, and trying out for the spring musical seems like the perfect fix.
But when the ancient talisman that stands between vampire freedom and slavery to witches is stolen, Ana has to skip rehersal and track down the dangerous artifact before someone uses it to make this year's curtain call her last...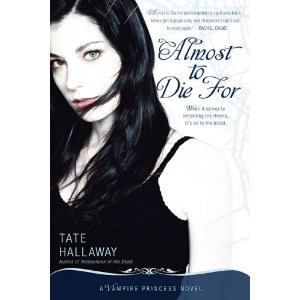 ORDER NOW


ALMOST TO DIE FOR


The First in the Vampire Princess of St. Paul series

READ AN EXCERPT

On her sixteenth birthday, Anastasija Parker learns that her so-called deadbeat dad is actually a vampire king. And he wants Ana to assume her rightful position at his side, in spite of the fact that she has witch's blood running through her veins-from her mother's side.

Too bad witches and vampires are mortal enemies. And now Ana's parents are at each other's throats over her future. It's up to Ana to make a choice, but deciding your eternal destiny is a pretty big deal for a girl who just wants to get through high school.
ORDER NOW


HONEYMOON OF THE DEAD


The Last Garnet Lacey Book

READ AN EXCERPT

No honeymoon is ever exactly perfect, but mine won't even get off the ground. Literally! After an extremely eventful wedding—and that's putting it mildly—Sebastian and I are about to jet set to Transylvania for some quality R&R. Yeah, I know it's not exactly every girl's fantasy honeymoon but it suits me just fine.

But thanks to a vengeful frost demon, Sebastian and I—and our plane—are stuck in exotic Minneapolis, Minnesota. And honestly, it wouldn't be so bad if I wasn't seeing gods and goddesses everywhere I turn. I'm starting to think my new visions might be caused by the goddess possessing my body, because ever since she moved in I've been getting theses weird waves of dizziness and seeing beings of a higher power. And let me tell you, there are plenty in Minneapolis. Go figure.

Now I'm learning quickly that dealing with gods and demons—not to mention running into some people I would have rather left buried in the past—doesn't leave much quality honeymoon time for me and my new vampire hubby…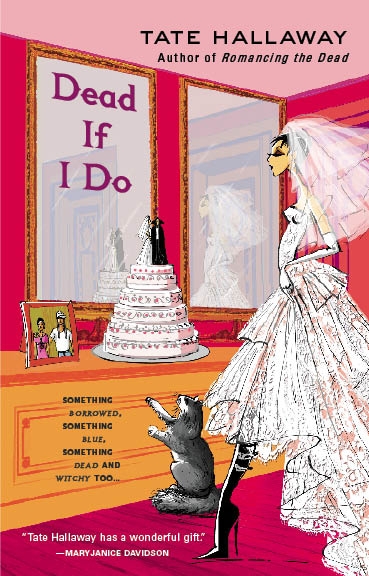 ORDER NOW

DEAD IF I DO
READ AN EXCERPT
I've finally found Mr. Right. Sure, he might not have a pulse, but coming from a girl who's sharing a body with a short tempered goddess, I'm not one to judge. Sebastian is the vampire of my dreams and I'm dying to walk down the aisle. Everything couldn't be more perfect.
Well, except for the fact that the awesome band I hired for the reception has been replaced by some guy with an accordion and lederhosen. And the bridesmaids' dresses somehow got switched to salmon pink taffeta with butt-bows. And that's not even mentioning the fact that Sebastian's ex-lover, the zombie-slash-vampire-slash-witch who just happens to be the mother of his undead son, wants the both of us six feet under. Now I know why some girls turn into Bridezilla…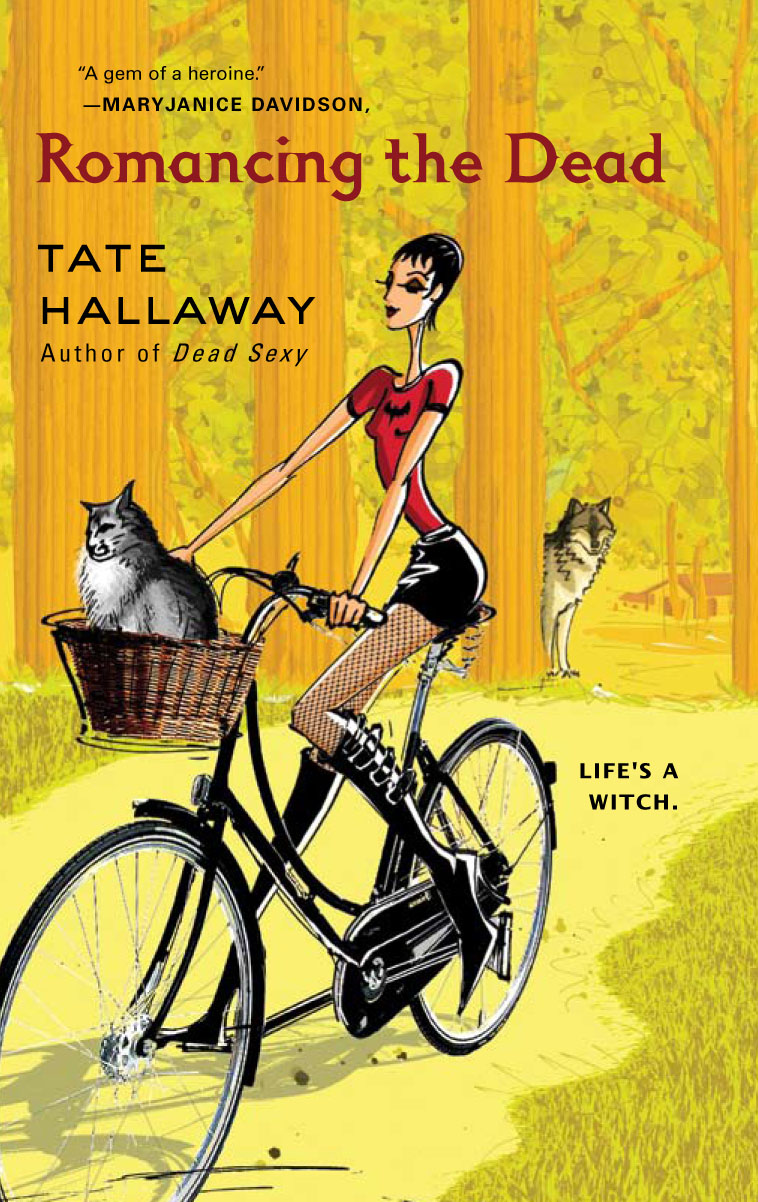 ORDER NOW

ROMANCING THE DEAD
READ AN EXCERPT
I'm on the top of the world. The Vatican witch hunters think I'm dead, the FBI has closed my file, I might get to buy the occult bookstore I manage, I'm co-founding a brand-new coven—and the vampire I love has just proposed. How lucky can a girl get? Wait, wai—
Oh, crap. I've jinxed myself. My fiancé, Sebastian, is missing and I'm worried sick. Has he been kidnapped? Or could he have run off with that leggy blonde from the coven? Now I'll have to seek the help of my future stepson—the same brat who once turned me over to the Catholics, all for a pimped-out Jag. Plus, the Goddess Lilith, who camps out in my body, has been making embarrassing appearances. Now all I need is some crazy killer on my tail. Hold on, hold— Double crap.
Romancing the Dead
ISBN: 0-425-22133-4
May 6, 2008
cover art by Margarete Gockel, designed by Monica Benalcazar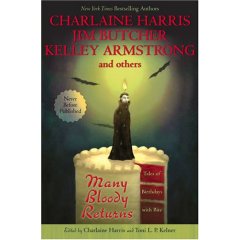 ORDER NOW

MANY BLOODY RETURNS

A Garnet Lacey short story "Fire and Ice and Linguine for Two" is part of Many Bloody Returns, an anthology of birthdays and vampires edited by Charlaine Harris and Toni L. P. Kelner.
From Publishers Weekly
This patchwork anthology of 13 new vampire stories proves that heavyweight contributors can give some substance to a relatively slight theme. Harris (the Sookie Stackhouse novels), Kelner (the Laura Fleming mysteries) and 11 other writers with serious vamp credentials craft stories around the concept of birthdays for bloodsuckers. Most of the tales only blow out candles in passing, as with P.N. Elrod's Grave-Robbed, which mixes pathos and comedy as vampire PI Jack Fleming busts a phony medium mid-séance, and Tanya Huff's Blood Wrapped, in which Henry Fitzroy's search for the ideal gift for a vampire's 40th mixes with his pursuit of a human kidnapper. Christopher Golden takes birthdays to heart in his poignant coming-of-age story, The Mournful Cry of Owls, while Kelley Armstrong proposes in Twilight that a vampire's real birthday is the date of transformation from mortal to immortal. Fans of the many series vampires on parade here will be undeterred by the variable quality of their adventures. (Sept.)
Copyright © Reed Business Information, a division of Reed Elsevier Inc. All rights reserved.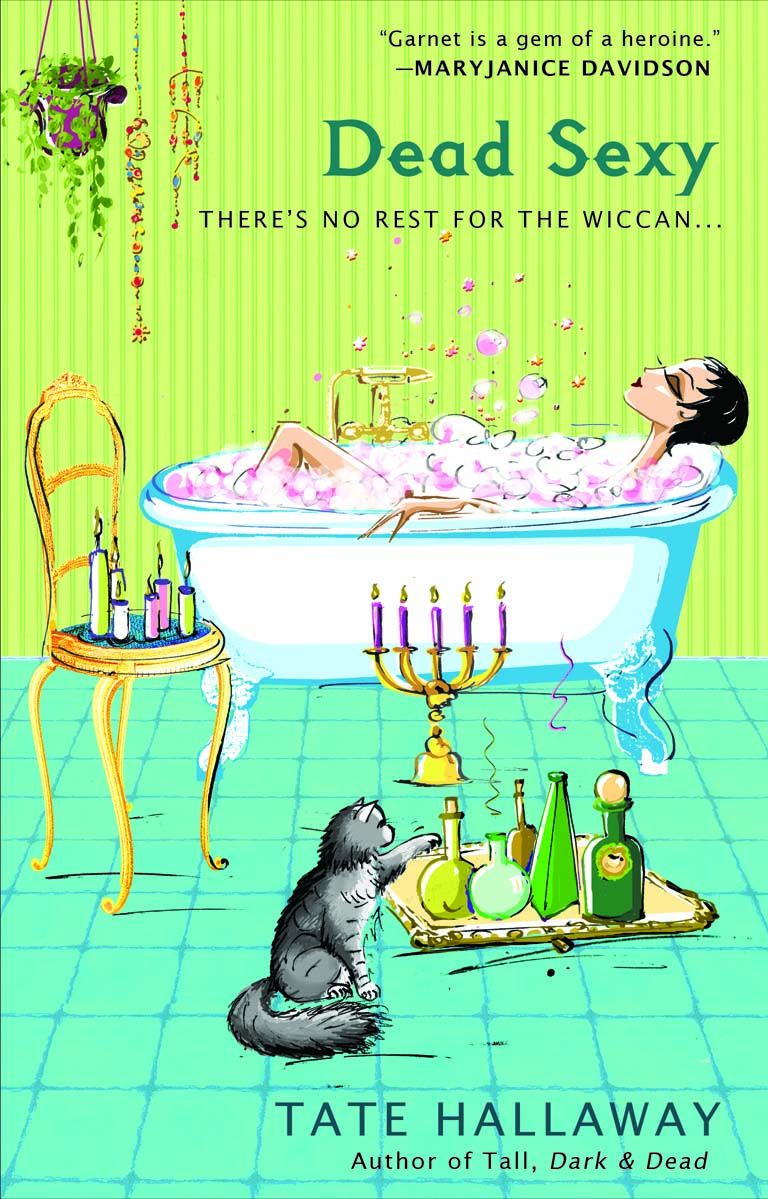 ORDER NOW

DEAD SEXY
READ AN EXCERPT
Magic is not for the gutless.
And I, Garnet Lacey, have become a seriously powerful witch.
Let's just hope I can stomach what's coming…
I should've known I'd never get away with murder. Especially when the people I accidentally unleashed the dark Goddess Lilith on were Vatican witch hunters. Besides, I've had other things to worry about. I really don't want my vampire boyfriend to find out my vampire ex is stowing his coffin in my basement…
Meanwhile, pesky frat boy zombies are popping up everywhere, even at Mercury Crossing, the occult bookstore I manage. And if that weren't enough, I've got a gorgeous FBI agent hot on my trail.
What to do? A teensy little love spell might encourage cute FBI guy to listen to my side of the story, and I could break it any time…right? Between love spells gone wrong and sharing my body with the Goddess Lilith, a plea of innocence won't be so easy to conjure up…
Dead Sexy
ISBN: 978-0-425-21508-1
May 2007
cover art by Margarete Gockel, designed by Monica Benalcazar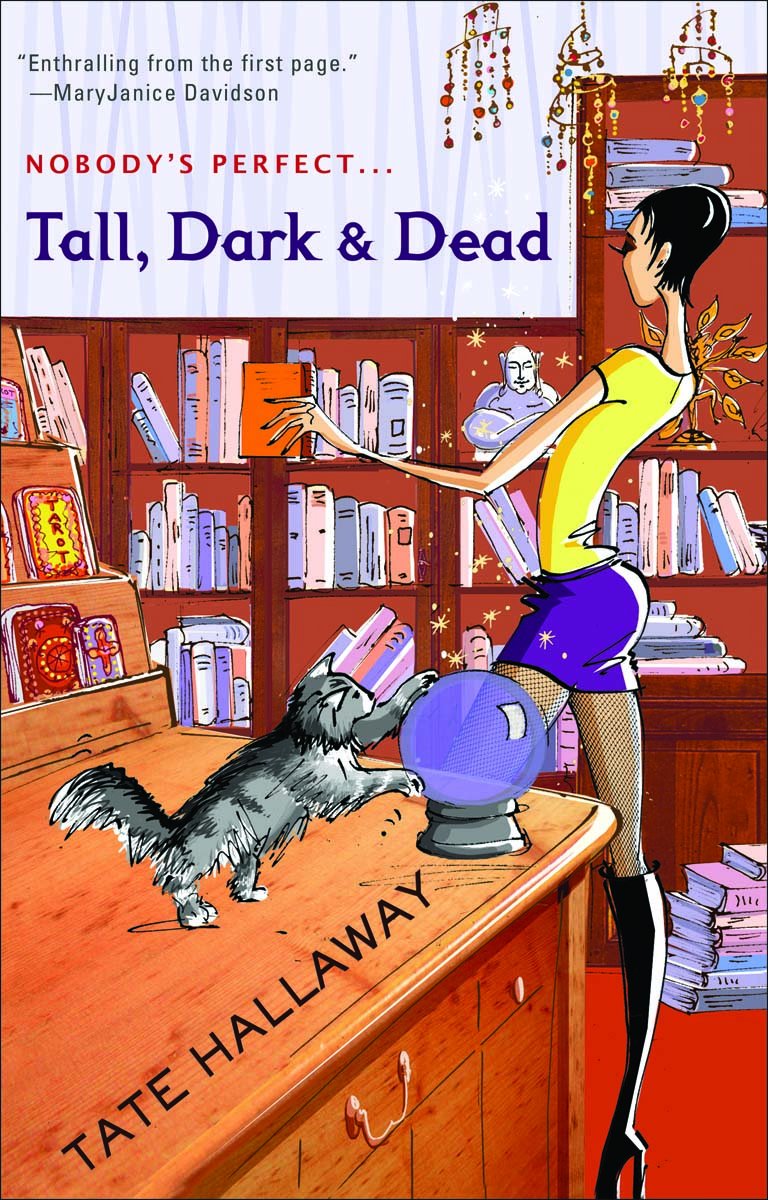 ORDER NOW

Tall, Dark & Dead
READ AN EXCERPT
Garnet Lacey vowed never to do magic again. Not after that scene with the Vatican assassins in Minneapolis where she called on the Goddess Lilith, who left a swath of destruction so huge Garnet had to leave town. Eight months later, and several hundred miles away, she's now the manager of Mercury Crossing, Madison, Wisconsin's premier occult bookstore and herb emporium where the employees are prime examples of witches without a clue.
One day, just as she's closing the bookstore, in walks trouble, with a capital T for Tall, Tough, and Tasty. She might have blown him off, except for one thing: his aura. He doesn't have one.
That would make him dead. And a mystery to unravel. Unfortunately, the assassins Garnet has worked so hard to avoid are after her mystery man, and now she finds herself facing her own brutal past.
Tall, Dark & Dead
ISBN: 0-425-20972-5
May 2, 2006
cover art by Margarete Gockel, designed by Monica Benalcazar
To purchase books by Tate Hallaway in Australia, please check out: Rendezvous Books!