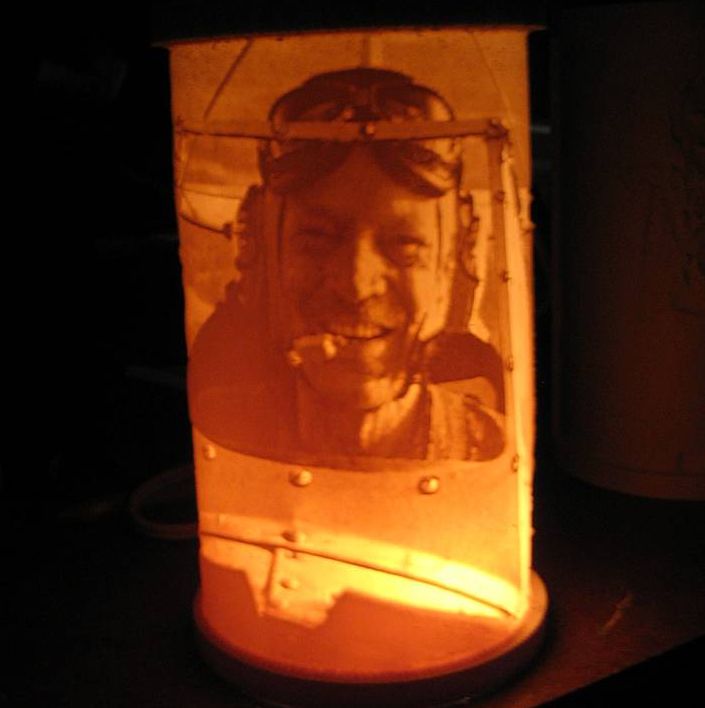 Let us turn your photo into a gift of a lifetime!
What is a Lithophane?

The Greek origin of the word means "light in stone" or to "appear in stone".
Early Lithophanes were being produced around 1820 by specialized European craftspeople beginning as an image carved in warm wax on a glass plate. These carvings, in ambient light, seem only to be bumpy surfaces forming a vague picture. When the Lithophane is back-lit, a beautiful, three-dimensional picture appears in incredible depth and detail.
Lithophanes are actually a negative or reverse contrast of a standard photo, the same as the negatives you used to get when you took film in to be developed.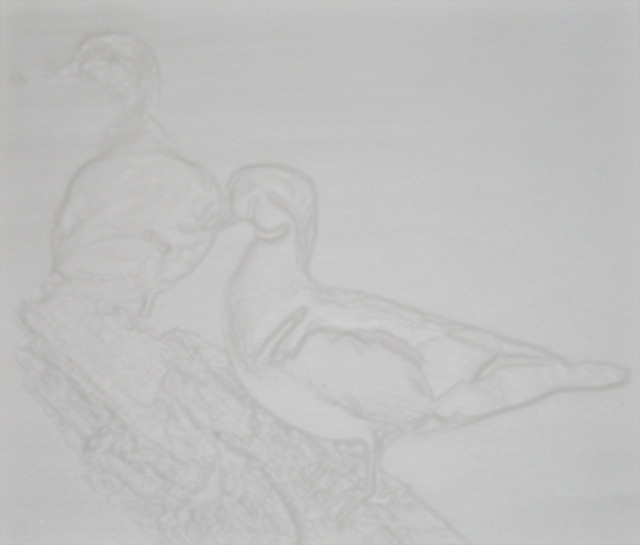 To prepare a photo for use as a Lithophane a software program will convert the photo to a negative or inverted color image. This image is then converted to a grayscale image, shades of gray from dark gray to almost a white shade of gray which corresponds to the shades of color in the photo.
A Lithophane is created by removing material on the front or viewing side of a translucent material. The backside remains flat and a light source is placed behind the panel illuminating the image through the material. Areas where the most material is removed are closest to the light source will show the lightest shade. Areas where the least material is removed are farther from the light source will be darker shades. This restores the proper image contrast back to the photo.
Our Lithophanes are made using a home built, computer controlled machine or CNC. This machine allows us to produce custom Lithophanes using a carbide ball nose milling bit similar to a standard drill bit. This does the carving for us.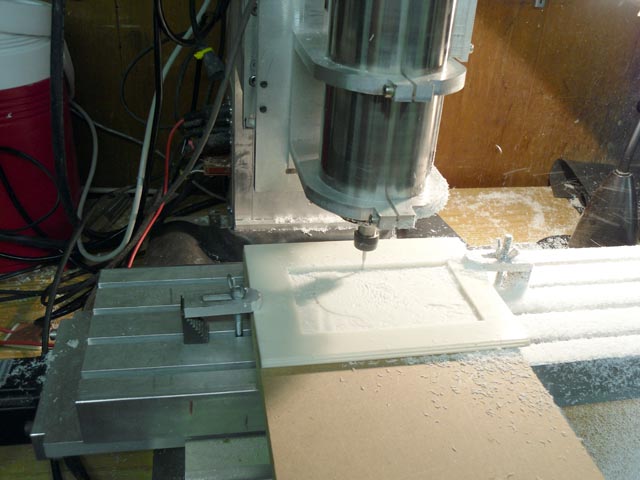 The software which converts the images also produces a machine code in text format which is loaded into a computer that electronically controls the movement of the milling machine.
As the machine moves side to side and front to back, the cutting bit also moves up and down in relationship to the amount of material needing to be removed at that location referenced to the grayscale in the image.
You have now just created that negative image onto your material.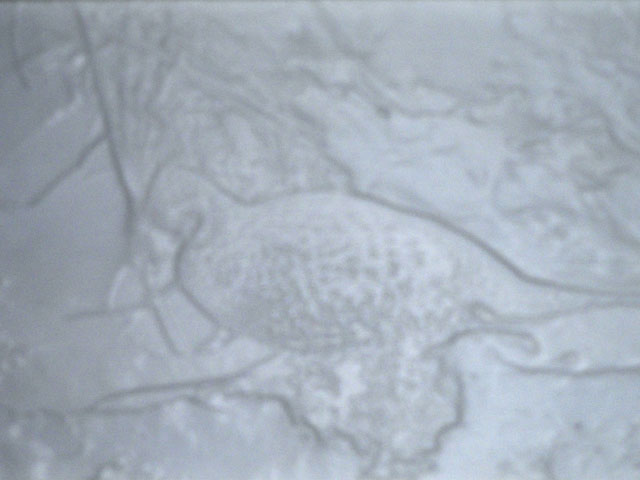 A typical 5 x 7 inch Lithophane requires about 2 hrs of milling machine time and consumes one milling bit for every 10 Lithophanes.
Our Lithophanes are carved into Corian countertop surface material or round PVC tubing.
Round PVC cylinders 6 inches tall with wood base, light bulb, cord and switch are $50 each.

Usually ends up being a 5x7 carving. If a vertical picture is used the height will be 5 to 5 ½ inches tall but the width wrap will be narrower.
5x7 or 7x5 Flat carved in Corian supplied with suction cup to hang in window or can be simply set on ledge leaning against window are $50 each.
3x5 or 5x3 inch flat Lithophane in Corian $35 each
Wall nightlight plug in with clip on Corian Lithophane $30 each.
Images carved are approx. 3x4 or 4x3 inches
Shipping is not included in the pricing and must be added.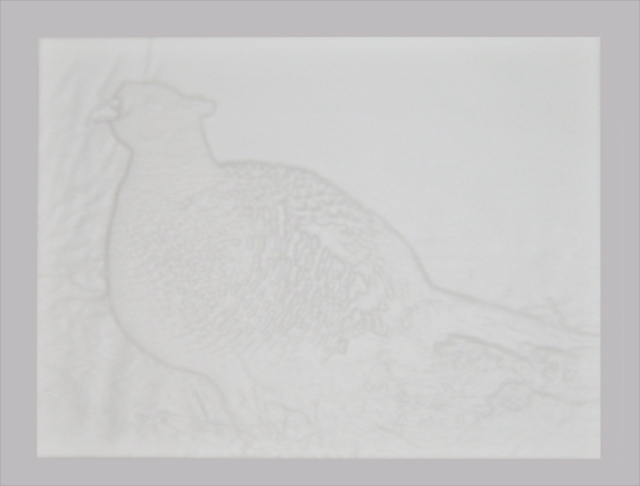 What do I need to custom make a Lithophane for you?
A digital photograph with minimum file size of approximately 300kb. A smaller file will work but some small details may be lost. Larger file sizes produce better quality Lithophanes. A large photo can be scaled down to fit a smaller Lithophane with excellent results. Scaling a small photo up to make a larger carving sometimes will lose too much resolution. If in doubt provide us with the photo and we can make a determination as to the suitability of photo.
You can also send a paper photo or picture which can be scanned to create the file. If the paper is thin there should be no images or text on the reverse side of photo which could bleed through while being scanned. Photos will be returned with finished product.
The best pictures also have even lighting across the image. Photos with images in shadows with bright backgrounds or partially shaded will produce reduced quality Lithophanes. There should be good contrast between the image and the surrounding scenery. Portraits or individuals produce carvings with more detail to faces. Large groups usually have some loss of detail as heads and bodies are too small to resolve clearly with a 1/16 ball nose mill.
We can crop or make round and oval masks for your photos which cover up areas not desired for the finished product. We only remove or mask unwanted images within a photo with straight line or smooth round and oval masks. Contrast may need to be adjusted resulting in the best light to dark ratio for the software to respond to. Remember some photos just will not produce a great Lithophane.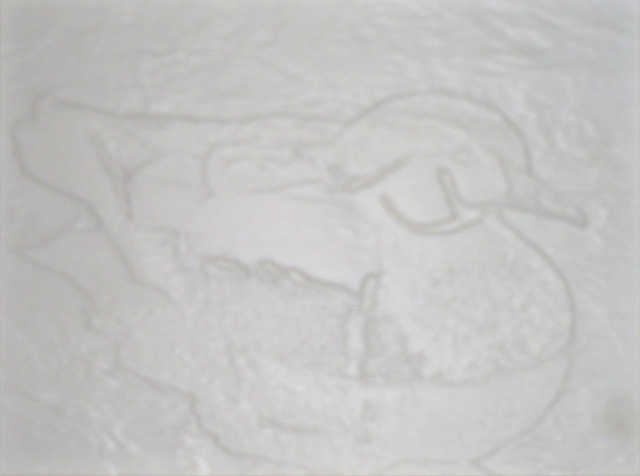 Most photos may need to be cropped or sized to fit carving area but proper height to width proportions are always maintained.
All finished sizes of carvings are approximate size finished image, this depends on the photo supplied, the masking or cropping of photo.
You can make a Lithophane for any purpose, your first deer, that big buck, first turkey, biggest fish, landscape of that dream plot of land up north. New puppy, flowers, Baby photos, wedding table decorations. You think of it, we can probably make a litho for you.
At this time making Lithophanes is a side line. Generally we need 1 to 2 weeks to produce. We will try to complete ASAP.
How to care for your Lithophane

The Lithophane can be washed with warm soapy water. Do not use chemical cleaners; they may affect the surface detail which will spoil the Lithophanes effect. Only use a small watt light bulb, 4-7 watt bulb is fine, higher wattage bulbs may damage your Lithophane.


Ordering
Email digital photos to: Boardman Enterprises
Send Hardcopy Photos to be Scanned, To:
Earl Wentzel
Boardman Enterprises - Lithophanes
4105 Boardman St. So.
Minneapolis, MN 55417

Make Checks Payable to Earl Wentzel


Questions? Email Boardman Enterprises