Friends of Bassett Creek
Home | Events | Restoration | Description | Raingardens | Links | Photos
---
Bassett Creek Watershed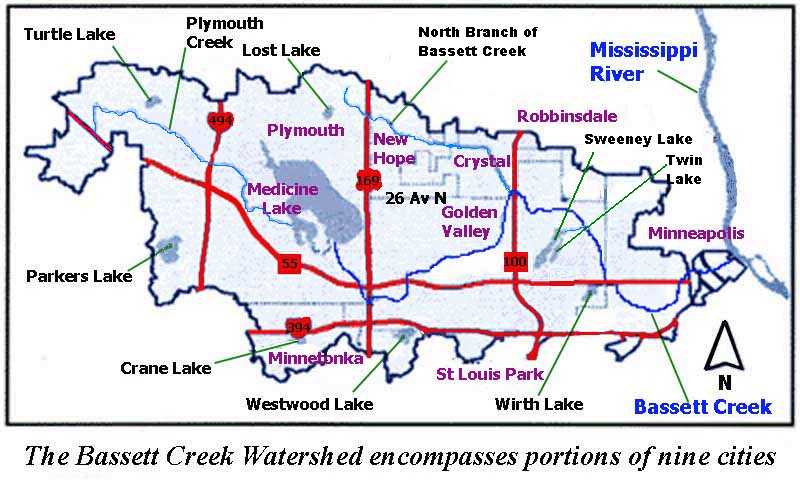 ---
Maps:
" Border of Bassett Creek & Middle Mississippi Watershed Districts near downtown Minneapolis" - 140-k PDF file. Map received from City of Minneapolis on 20-Apr-00. Note: Adobe Acrobat Reader software is needed to open this file (this software is free and easily downloadable from the web). (Read the text description of the border of the Middle Mississippi Watershed District,)

" 26-Jan-00 Version of Land Use Plan" - Final version approved by Bassett Creek Valley Master Planning Committee : 190-k .

" Public and Rail Road Property " - 30-k - 195-k - zoom=195-k .

Creek area in Minneapolis and eastern Golden Valley

" Existing Bassett Creek " map showing the creek as it flows through the City of Minneapolis : - 58-k - 170-k - zooms: - 58-k-z - 170-k-z - 170-k-z-2 .
Home | Events | Restoration | Description | Raingardens | Links | Photos
Content © Friends of Bassett Creek, Maintained by Dave Stack, Ed McRoberts, Created by Gabe Ormsby, Update 003apr22, cookie-free website