<![if !vml]>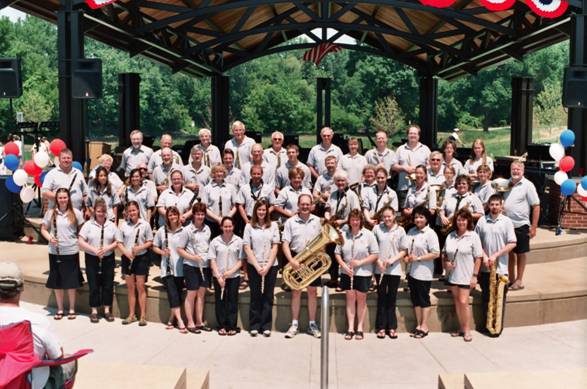 <![endif]>
Welcome to the Minnesota Valley Community Band Home Page
---
This page contains a listing of our upcoming events and concerts. It will be updated as new dates are confirmed. So scroll down the page or click on the list below and see where we'll be. We look forward to seeing you at one of our events.
---
The Minnesota Valley Community Band is a group of 40+ dedicated individuals who enjoy playing for the public. We are located in Chaska but have members from many surrounding cities. The band was formed in the summer of 1986 and has been playing concerts in the Carver County area ever since. We play a variety of music to please almost everyone. We look forward to seeing you at one of our concerts.
---
(Past events archived on repertoire page.)
Season Starts – Sept. 15, 2008; Chaska Middle School @ 7:00pm
Victoria Concert – Sept. 20, 2008; Victoria @ 12:00pm
---
Currently we practice on Monday nights at 7 pm in the Chaska Middle School East band room. It is located between Hwy's 41 & 17 on Engler Blvd. in Chaska. Our seasons run from February-April, June-July and October-December. We play medium to difficult music and no audition is required for you to join. If you would like more info or directions, contact the Webmaster here.
*NOTE: When using the email link provided, you MUST remove the last portion of the email address (the .remove). This has been done to attempt to remove any additional email spam.
© 2006-2008 MVCB: