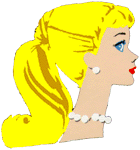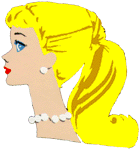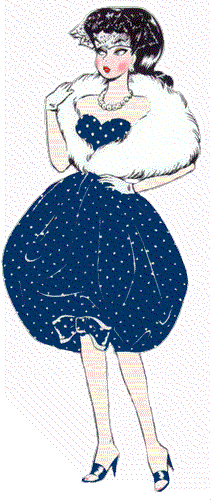 Kim Hostrawser's Vintage Barbie Home Page.
I have always wanted my own Home Page, now I have a reason! Vintage collecting. I am happy to share my love of that 11 1/2" doll that seems to fascinate us all and has become an icon to our childhood.

My MOD dolls. My favorite MOD is Nape Curls Talking Barbies. Hair Fairs are another, but then, the Marlo Flips are divine . . .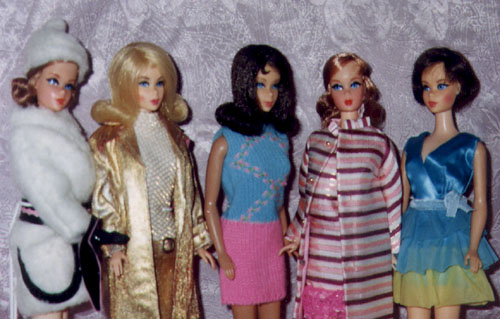 ---
My 3 favorite dolls wearing my favorite PAK Silk Sheaths. I set a goal to collect all the sheaths and after much searching I have them!
| | |
| --- | --- |
| | |
Here is my Titian American Girl in the Audrey Hepburn "Breakfast At Tiffany's" black fringed dress. Doesn't it look like it was made for vintage Barbie?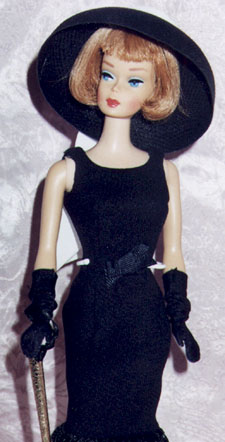 Here are some of my favorite places to cruise looking for that fascinating and irresistable lady:
My

Listings
Nolan's Home Page for Vintage and MOD Barbie
Jennifer Jones Vintage Barbie Restoration
PonyTales Barbie Collecting Posting Board
D's Dolls Vintage Barbie Homepage
Lisa Mainetti's Vintage Barbies for Sale
LipsByDan Doll Restoration specializing in Talking Barbie Repair
Doll Universe: The most comprehensive link for any and all doll related information

My Blonde American Girl in Sophisticated Lady. Lots of dress for a small doll!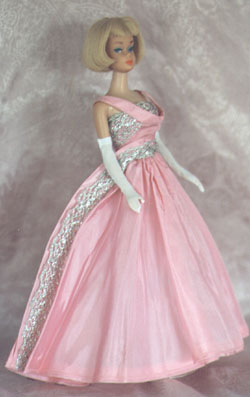 If you would like to see pictures of myself and my other beauties
Click Here!

My "Ladies Who Lunch".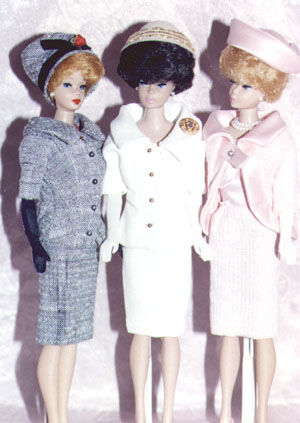 My website is in no way affiliated with or represents in any way the Mattel Corporation or any subsidiary or product thereof.
---